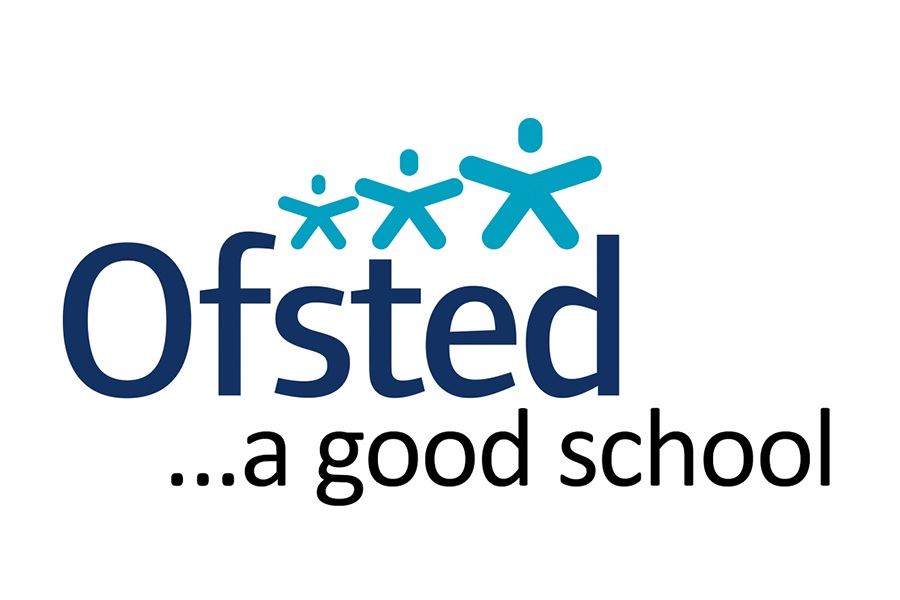 Ofsted is the Office for Standards in Education, Children's Services and Skills. It is the government organization responsible for inspecting and regulating all schools and educational institutions in England.
An Ofsted rating is a measure of a school's performance and standards. The four possible ratings are:
Outstanding
Good
Requires Improvement
Inadequate
A school that has received a Good rating from Ofsted has been deemed to be performing well and meeting the needs of its students. It indicates that the school is providing effective teaching, high-quality learning opportunities, and a safe and supportive environment. A Good rating is a positive endorsement of a school's overall performance and can give parents and students confidence in the quality of education being offered.
About SV Academy - Alternative Education School
 OFSTED inspected Independent school, continuously rated 'Good' (2011, 2014, 2017, 2022)
• Wide range of qualifications, including GCSEs and BTECs
• OFSTED approved curriculum, designed in partnership with Goldsmiths University
• Award winning, innovative and creative teaching methods
• Specialism in Music, Digital Media and the Creative & Cultural Sector
• Virtual Learning offer, state of the art IT and digital equipment
• Qualified, experienced teaching staff, all active professionals in the music & media industries
• Strong community ties and vocational offer, including work experience and placements.
At SV students receive a well-rounded education taught in a dynamic and innovative atmosphere, this allows them to succeed academically and personally. Our specialist teachers ensure that students enjoy a range of stimulating activities that prepare students for life outside of school as well as fostering a culture of respect and tolerance within the school. Every student has an individual 'learning journey,' mapped from his or her induction to the school; this allows teachers to tailor the curriculum to the student. At SV we are extremely ambitious for our students, continually pushing for the highest possible achievement.
"As a result of good teaching, most students successfully re-engage with education and achieve well. The very large majority proceed into college-based training when they leave" "Students make good progress and achieve well as a result of good teaching""(Students) enjoy attending StreetVibes because they feel valued and supported and appreciate the help provided by staff" "Effective approaches such as well-planned hands-on practical activities, involving teamwork and working together, ensure students are totally engrossed in their work and make good progress." Students generally show respect for each other and adults, and for their classrooms. Despite the challenges many students face, disruptive incidents and anti-social behaviour are rare. This is as a result of staff enabling students to reflect on their actions, and the support and guidance they are given to improve their behaviour." "Progress in English and mathematics is good. It is better than previously as a result of the school's focus on improving students' literacy and numeracy skills."
"Kerry* is a fantastic young person who has many good qualities, it was such a shame that she never really enjoyed school… I am pleased to hear that she has done well at StreetVibes and that she has achieved a recognised qualification…
"The students had another great session with your excellent staff. They were thoroughly engaged; I have never seen them work that consistently for that length of time before. Brilliant session".
"Thanks very much for your support with our challenging students this year. As always, you have continued to provide an outstanding service to our school and students which has, without any doubt, enhanced and created new opportunities for those who have participated in your projects"
"Huge thanks for working with Michael.* He has become inspired to develop his skills and qualifications in music and IT and has become more engaged in education all round. He appears to be much happier at school and is very enthusiastic about the course. He now has a clear career pathway and I am sure that his next two years with you will be a resounding success. He never hesitates to tell me how much he is enjoying the course or what new skills he has learnt. It's brilliant to see this young person turn himself around"
"Thanks for taking the time to educate these two young men. Both are raving about the course and there has been a marked change in attitude towards school since they started"
Testimonials: Investing in Real Jobs for Young People
Katie
Katie* 18, attended a comprehensive school in Greenwich. Throughout school she struggled to manage her behaviour. Interactions with authority figures were fraught. She found the school environment difficult; the style of teaching, mode of examination and the narrow curriculum left her feeling claustrophobic and unable to express herself. Although she achieved qualifications in creative subjects she found the more academic subjects a challenge and this, combined with a lack of interest, meant she did not gain the required qualifications. These academic difficulties left her feeling disengaged and insecure about her own abilities.
"I was so uninspired by the general education system. I only made an effort in subjects I cared about."
Katie left school at 16, and after a late start, began a hair and beauty course. Deciding it wasn't the career she wanted, Katie applied to SV Academy for a position as a business administration apprentice. As part of the team at SV Academy.
Katie was supported to build her skills and self-esteem in an aspirational atmosphere that encouraged responsibility and values her input as a young person. As an apprentice, Katie rotated through different on-the-job placements including HR, marketing, reception, project management and event planning, as well as attending in-house training and day-release to college. Katie found the hands-on approach to learning at SV Academy meant that she learned fast and her confidence grew.
"Doing off site marketing was really good for me as it as I had to speak in public, which really helped my confidence."
Upon completion of her apprenticeship, Katie was offered a full time role at SV Academy as Attendance Officer, a key role that entails managing the reception area and staff, reporting attendance of students from up to 43 different schools, across 7 local authorities, and liaising with teachers, parents, students and statutory services.
Katie's manager said, "Katie has grown into an important member of the team. As a young person, she provides new ideas, a fresh perspective and a vital channel of communication and role model for the young people attending SV Academy. I think it is critical that young people understand the employment opportunities on offer, and the routes into employment and the important skills they can bring to the workplace".
"I am very impressed with the programme you have put together. (My son) trusts and works so well with his one to one support worker…not just on a learning level but also on an emotional level….getting him to open up about his father (something a CAMHS counsellor could not get him to do)…"
Paul
"StreetVibes help people that are not in mainstream education and keeps them off the streets. The staff are excellent, they all have a passion for music and they also take time out to listen to what we maybe going through in today's society. Since coming to StreetVibes it has helped me to stay on the straight and narrow and helped me to develop my music."
Shaun
"They get me" 
Juved
"I was excluded from school and was told to come here to get a BTEC in creative media… I enjoyed the mentoring sessions that were provided; it allowed me to express how I felt without getting in trouble. Some of the mentoring sessions included CV writing, application form filling and help with getting into college" 
Daniel
"I would just like to say thank you all for your support. I would just like to say I really enjoyed the sessions I had with you. I am starting my course next week at the Academy of New Music"
Denny
"Streetvibes has helped me to develop my music in a classroom setting as well as outside. The staff are really helpful as the teachers seem more like mentors or friends that just want me to succeed in life. I chose StreetVibes as an option because of what other people had told me about it and where their music has gone since leaving StreetVibes. I would recommend anyone that had a passion for music to come here"
Testimonials: Raising Aspirations, Realising Achievement: Student Spotlight
Josh
Since the breakdown of his parents' marriage, Josh* 13, along with his siblings and mother, has been forced to move several times. Growing up Josh witnessed extreme cases of domestic abuse involving his mother and biological father. Josh is still deeply attached to and respects his father, although sees him rarely. The constant moving has meant that Josh was out of school for months at a time or began at a school only to be suddenly moved away. These disruptions to his education led to Josh having significant issues within mainstream school settings. Josh found it difficult to form healthy and lasting friendships with his peers and had severe anger issues, and eventually secured a diagnosis of ADHD, managed through regular medication and an Educational Health Care Plan, 
During his time at a Greenwich school Josh was involved in a series of violent incidents, attacking fellow learners and adults, verbally and physically. This led to his being excluded a number of times, prompting his referral to StreetVibes Academy.
(SV Academy). Josh's personal tutor at SV Academy identified a number of issues, linked mostly to Josh's low confidence, that were impacting upon his engagement, progress, behaviour and achievement. Josh had convinced himself that he was a 'bad student' and rather than working to change his behaviour, he had effectively given up on change and instead focused his energy on playing up to this role. Additionally, Josh hated taking his ADHD medication but without it, his behaviour deteriorated rapidly: he clocked up 14 behavioural incidents in just one week on one occasion.
Working with his personal tutor, an individualised, creative and engaging timetable was built for Josh, based upon small group tuition alongside 1:1 sessions in English and mathematics. Short, daily interaction with his mentor at the start and end of each day helped Josh understand what was expected each day, reflect on his achievement and reinforce his commitment to good behaviour, personal accomplishment and academic progress.
Two terms later, and Josh's behaviour is much more settled and his progress much improved. He is now attaining in line with his age and he has learnt to manage his ADHD, withdrawing his medication with the support of his mentor and in partnership with his mother. He was named ' SV Academy's Learner of the Term' in 2016 and recognised for working hard to improve his behaviour, attitude and his commitment to his personal achievement.