Safeguarding Resources
There are some resources and support for young people on the following topics: Self harm Inappropriate behaviour and peer pressure Sexting consent Staying Safe at school Gangs Knife crime Staying safe online and at school
SV Academy values the welfare and well-being of its students as a top priority. The school has a comprehensive student welfare program in place to ensure that every student feels safe, supported and valued within the school community.
SV Academy has a dedicated pastoral team that offers a range of support services to students, including mentoring, counseling, and academic guidance. The school also has strong partnerships with external organizations that provide additional support for students who may be facing social, emotional or mental health challenges.
In addition, SV Academy has clear policies and procedures in place to safeguard students from harm and abuse, and to respond effectively to any concerns or disclosures. All staff members receive regular training in safeguarding and child protection, and the school works closely with local authorities and other agencies to ensure that its safeguarding practices are robust and effective.
Overall, SV Academy is committed to creating a nurturing and inclusive learning environment that promotes the well-being and success of all students.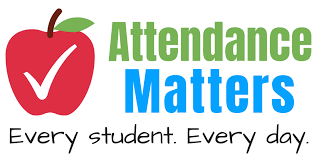 Excellent attendance is the expectation at SV Academy.  Students should attend the Academy every day unless they are unwell, in which case parents or carers are expected to contact the School before 9am on each morning of absence.
Contact Information: 0203 031 8240
Academy Attendance Officer: Ms Abbey Lottes  
Email: info@streetvibes.org
Student Support Information
The Mix is the UK's leading support service for young people.
Help with any challenge – from mental health to money, from homelessness to finding a job, from break-ups to drugs. Talk via the online community, on social, through our free confidential helpline 0808 808 4994, by texting THEMIX to 85258 or the online counselling service.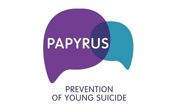 The national charity dedicated to the prevention of young suicide.
Confidential support and advice to young people struggling with thoughts of suicide, and anyone worried about a young person through our helpline, HOPELINEUK.  Open 9am–12am (midnight) every day of the year; call 0800 068 4141, text 07860 039967 or email pat@papyrus-uk.org.

Support for children and young people after the death of a parent or sibling.
Expert teams providing bereavement support for parents, carers and professionals who are looking for childhood bereavement advice and support.  Free National Helpline 08088 020 021, on online chat.

Accessible high-quality child bereavement support and information if somone close to you has dies, or you are worried that people you care about may die. 
Live chat via the website, call 0800 02 888 40 or email support@childbereavementuk.org

An online mental wellbeing community that's free to join.  
Helpful articles, personal experiences and tips from young people and the Kooth team.  The Kooth community can support you through anything – big or small.

Free 24/7 crisis support across the UK.
If you're experiencing a mental health crisis – just text YM to 85258.  All texts are answered by trained volunteers who are supported by experienced clinical supervisors.  Texts are free from EE, O2, Vodafone, 3, Virgin Mobile, BT Mobile, GiffGaff, Tesco Mobile and Telecom Plus.

You can phone 0800 11 11 at anytime, the call is free.
If you sign up for a Childline account on the website, you'll be able to message a counsellor at any time, you don't have to use your email address. 1:1 chat with online advisors also available.
Parent & Carer Support Information

Worried about a child or young person's behaviour or mental health? You're not alone.
Get support for your child's mental health, especially during the coronavirus pandemic.  Call the Parent Helpline 0808 802 5544, chat online or email.
Check out their Parents Survival Guide for more tips and advice.