At SV Academy, we take pride in our appearance and believe that our students' school uniform plays a key role in maintaining high standards of behaviour and discipline. Our school uniform is designed to be practical, comfortable, and affordable, while also promoting a sense of pride and belonging among our students.
Uniform Requirements:
White shirt
Black trousers
Black shoes 
Plain black coat or jacket for winter (no logos)
Black socks or tights
Equipment Requirements:
A sturdy school bag to carry books and equipment
Pens (black or blue), pencils, ruler, eraser
Scientific calculator
Reading book (for use during silent reading sessions)
USB memory stick (for saving work and transferring files)
Wired headphones for music and media classes
Our uniform and equipment requirements are regularly reviewed and updated to ensure that they remain appropriate and affordable for all our students.
We expect all our students to arrive at school wearing the correct uniform and equipped with the necessary equipment for their lessons. Any student who arrives at school without the correct uniform or equipment may be asked to rectify the situation before being permitted to attend lessons. We believe that having high expectations of our students in this regard helps to promote a positive learning environment and a sense of pride in our school community.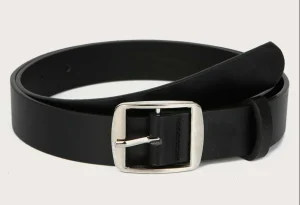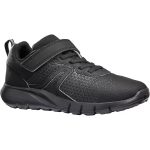 SV Academy seeks to prepare its students for future employment and active citizenship.  As such, our School Uniform Policy reflects these aims and is designed to inspire pride in our school and the values that it represents. 
Hoodies are not permitted.
 SV Academy has prohibited the use of hooded tops:
Safety concerns: Hoodies can obscure a student's face, making it difficult for staff to identify them. This could be a safety concern, especially if there is an intruder on the premises.

Distraction: Hooded tops in class can be a distraction and prevent students from focusing on their studies.
Leggings are not permitted.
SV Academy has prohibited the wearing of leggings:
Modesty: Leggings can be form-fitting and in some cases, considered revealing. SV Academy promotes self-respect and body positivity and discourages students from wearing clothing that is tight or revealing.

Distraction: leggings can be a distraction in the classroom and may lead to students not focusing on their studies.

Safety:  leggings constructed from see-through material can be considered a safety risk. 
A second pair of joggers/trousers worn under school trousers is not permitted.
SV Academy has prohibited the wearing of tracksuit bottoms under school trousers.
Safety concerns: Students may use multiple layers to conceal prohibited items, such as vapes, weapons or drugs.

Health concerns: Students wearing multiple layers of clothing can overheat, causing them to feel dizzy or faint. This is a safety concern, especially if students are participating in physical activities such as sports.

Uniform policy: Students wearing additional layers of clothing under their uniform can make the school uniform look dishevelled and make it difficult to wear the uniform correctly.